The new year has arrived! Many of us are planning to have a healthy and productive 2023. Talking about health, the last three years have shown us the importance of maintaining a good physical condition. Doctors are also making it clear that most of our diseases have an underlining of not maintaining a proper lifestyle.
The two essential parts of lifestyle management are diet and exercise. While you can choose to eat healthy and nutritious, on the other hand, you must gear yourself up for physical training to keep in shape and form and help increase your mobility.
When it comes to exercise, one of the most essential aspects is wearing proper clothes, so you do not feel uncomfortable.
You need to be very conscious about the active wear you are buying. Give reasonable thought regarding the material it is made. We have listed a few Sustainable activewear. You can choose one or more from this list.
Cotton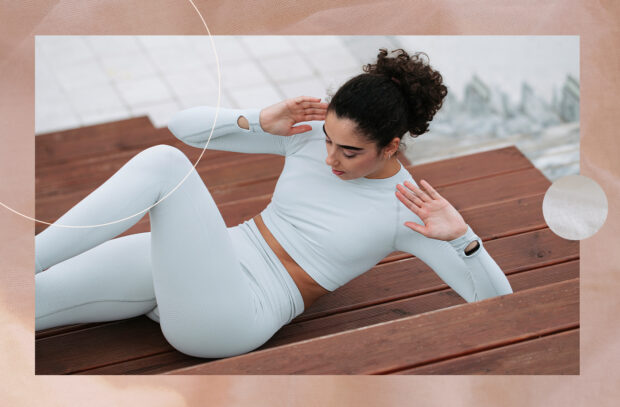 Cotton is one of the most sustainable materials that you can get. If you are among the people who are not concerned about the whole jargon of activewear, you can buy cozy cotton pants and clothes and get set go.
People have been exercising for an eternity, and it is only recently that the concept of activewear has emerged. Though they are a lot more convenient than cotton wears. But does that matter?
If you are a minimalist concerned about their carbon footprint and do not want to buy a new set of clothes just for the sake of exercising, search your closet.
If you have a pair of T-shirts (a loose fitter will be a good option) and a pair of trousers, you can begin your journey.
Don't forget to keep your exercise clothes under the open air so the sweat can dry.
Hemp For Clothing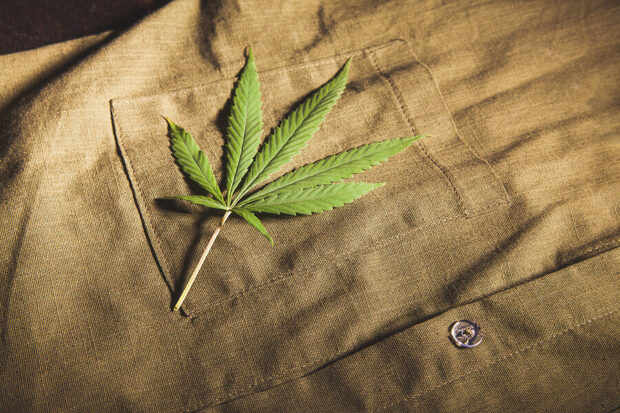 The creative souls will likely increase the use of hemp in the textile industry. Hemp is said to be more ethically sustainable than cotton. It is because harvesting hemp needs a lot less water and the use of pesticides, herbicides and insecticides. Most of these plants grow without any kind of care and pampering, unlike other plants used for textiles.
Hemp clothes that are antibacterial, breathable, hypoallergenic, comfortable, biodegradable and durable. We are seeking Durability in activewear, as you will need to do a lot of jumping, stretching and running.
Another advantage of using hemp clothing is that they grow faster. Thus there will be no problem meeting the increased demand if more people choose to switch to hemp.
Recyclable Nylon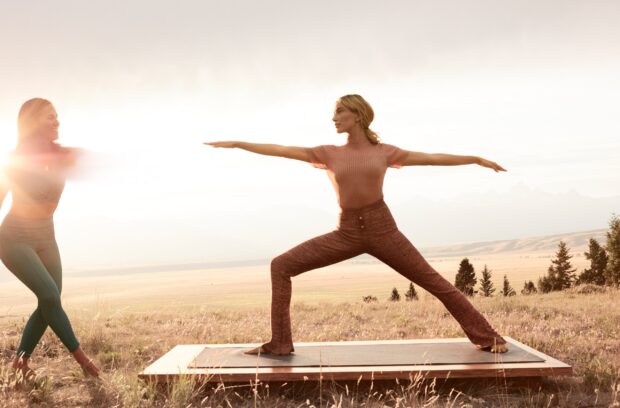 When it comes to activewear materials, recyclable nylon is one of the most convenient and sustainable fabrics that the activewear textile industry can use. You can see these materials everywhere when it comes to sportswear, like swimwear, athleisurewear, etc.
Though it is not the most sustainable option out in the market, it saves a lot of water and carbon emissions than the manufacturer of virgin nylon.
Recycled nylon is made from the leftovers of fabric industries, fishing nets, and a few kinds of industrial plastic waste, etc. further, to make use of it in the activewear industry, the manufacturers add elastane or spandex to it.
The activewear made with recyclable nylon is durable, flexible, dries quickly, stretchable and recyclable.
Linen
The line is the favorite of aesthetic lovers. The love is in the wrinkles, they say.
It is costlier than cotton, and its availability is comparatively lower. It is because the plant from which the material is derived is scarce. The flax plant is the source of linen, and it contributed only 1% to the textile industry.
This material has been used for thousands of years. And only recently has it made its debut in the activewear industry.
Exercising releases sweat, and linen is an excellent absorber of liquid, and it releases moisture. Thus, no matter how much you sweat, you will find your clothes are dry. In comparison to cotton, linen is also solid and durable.
Furthermore, linen is one of the most sustainable materials as the falx plant needs significantly less water. Furthermore, it is biodegradable.
Wiring activewear made of linen will make you feel a lot more comfortable as it is excellent at absorption, antibacterial, dries quickly, lightweight and classy looking.
Bio-synthetic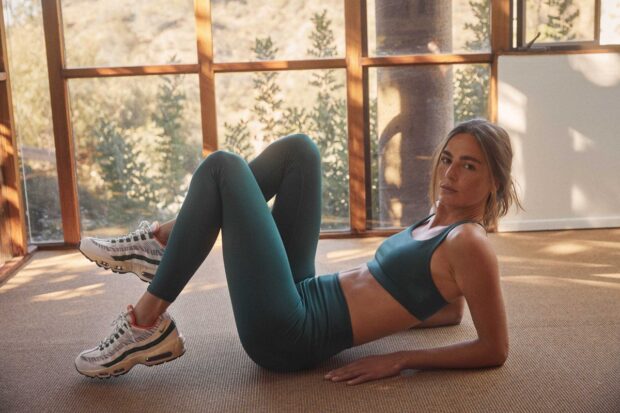 It is the fabric that is made from bio-courses. Seaweed, sugarcane hay, and other kinds of waste accumulated from agriculture are used for making bio-synthetic. There is an exhaustive process that the textile industry uses to make fiber from these wastes.
Certain types of chemicals are used to turn these wastes into fiber and then used for making clothes. Thus they are not made from fossil fuels. They are made from biomass and thus are renewable and sustainable.
The manufacture and disposal of bio-synthetics cause little to no environmental hazard, and thus they are considered a safer material and are gaining attention in the textile industry.
However, not all bio-synthetic materials are sustainable. You will need to research your way to find out an option that is best suited for activewear.
This fabric is quite durable and will last you a good time.
Conclusion
If you are looking for sustainable options to make your activewear or get your hand on one, these materials will serve your purpose. Cotton, hemp, recyclable nylon, recyclable polymer, and linen are a few of the best options when the question comes to sustainability.
As the demand for sustainable activewear wear is gaining pace, it is not too long before the fashion industry will start launching activewear made from these fabrics.
If you are planning to incorporate these fabrics in making activewear, it is the right time to take a step. You could be the leader who has shown the world the way toward sustainable activewear.
So eat, exercise, sleep and repeat.